Welcome
Hello, and welcome to the Ao no Exorcist Fanon Wiki!
We are currently editing over 120 articles, and you can help.
This is a wiki about fan created characters, timelines, and anything else about existing storylines, you can create fanon relating to anything. You can create an article by typing the title in the box below and clicking "Create New Article" and start typing in there.
Please see below for important pages.
---
---
About this wiki | New pages | New files | Active users | Categories | Wiki tutorial | Help pages
Featured Fan Fiction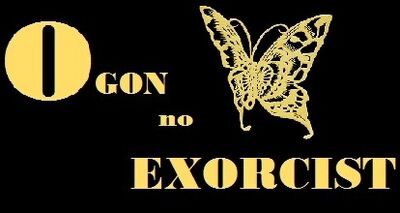 Ogon no Exorcist (黄金のないエクソシスト / Golden Exorcist) is a fan fiction by ErzaTitaniaScarlet. The main caracters are Claire Valentina and Zen De Luca and the...
Main Article: Ogon no Exorcist
Featured Fan Made Character
Chelsea Silverman


Chelsea Silverman (シルバーマン・チェルシー, Shirubāman cherushī) is a Middle Second Class Exorcist. She is a Doctor and an Aria. She wanders around the world with the rest of the Holy Triad, slaying evil demons everywhere they go. She is the daughter of a rich family. She was born healthy, however, received a mashou from a demon and since then, she was able to see demons. Eventually, she...

Main Article: Chelsea Silverman